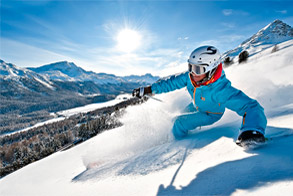 Winter
THE 4 VALLEYS: Resort destinations with something for everyone and superb terrain for every level of skier and snowboarder. Nervous beginners, aspiring intermediates, confident experts, those keen to learn, those happy to relax and those just happy to see the sights and take in the magnificent surroundings.
The choice is yours and limitless.
Families, friends, colleagues are all welcome. Our excellent accommodation, sport and leisure programmes are certain to help you get the very best from our wonderful mountain home and at whatever level you require.
Magique… We certainly think so!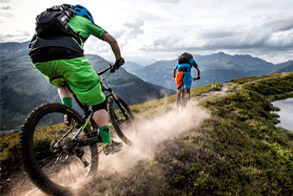 Summer
The snow lifts from the 4 Valleys in May to reveal a stunning landscape of pastureland, pretty villages, high peaks and deep green valleys. Within that landscape the myriad of tracks and trails, secluded forests and remote lakes are a paradise for bikers and hikers.
Our accommodation and activity packages combine the spirit of discovery with comfort, modernity with tradition and an understanding of what it takes for you to get the most from your holiday.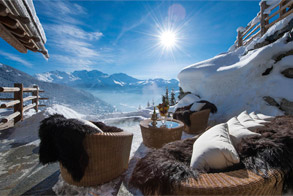 Property
Rental
We have hundreds of rental properties available in the 4 Valleys including stunning chalets and modern apartments and that represent every taste from traditional to modern. We are priced to suit every budget and expectation and above all, will certainly make you feel at home!
Sales
New homes, resale properties and commercial developments… We have the knowledge and the contacts to help you invest in your future. Successfully dovetail your alpine aspirations with your existing and future property portfolio by letting us know your requirements.